Hi! So nice to meet you...
I'm Tameeka! I'm a Confidence & Goal Success Coach and I help burnt out corporate women and female entrepreneurs release the frustration and overwhelm of not knowing what to do next when it comes to achieving their goals. I offer a unique method that combines the "hit it hard, knock it out of the park" approach to goals with "listening to your feminine energy and giving your body what it needs," plus a touch of the Law of Attraction. My 1:1 coaching sessions and digital courses are designed to help you gain clarity on your goals, create a plan of action, and build the confidence to achieve them while maintaining a healthy work-life balance.
Book your consultation call today
Black Friday Sale- 50% Off posted prices
Where Do You Want To Start?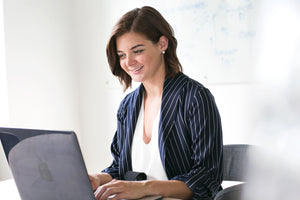 Book Your Consultation call
During your consultation, we will discuss your goals and vision for your life and how you'd like to improve or change your current lifestyle. We will talk about what you hope to gain from working with a coach and we will get to decide if working together is a great fit for both of us.
Book Your Consultation Call
Shop Planners & Journals
I think of planners and journals as the keys to helping us identify where we are, keep track of our thoughts to better work through them, and to start mapping out our plans for ourselves and for our future. 
Shop Now
Testimonials
"In just a few sessions with Tameeka, I've doubled my confidence and now am stepping out of my comfort zone. Her kind, patient personality and resourcefulness has made me dig deep into who I should be as a business owner and reset my mindset. She has helped me find the tools I need to grow. So thankful to have Tameeka supporting my journey!"

April Holzapfel, OBM + Digital Marketer, Grace by April LLC
Tameeka is outstanding! She has helped me to evaluate and develop a plan to scale my business. We collaborate on setting specific goals and keep me focused on achieving them. When I feel stuck, she always walks me through a simple process and provides sound advice to help me get back on track.  Tameeka is kind, generous, and a true gem. I highly recommend her services!

Yaritza Maldonado, Founder & Certified Luxury Travel Advisor, Luxe Chic Travel