FREE PDF Guide: 18 Ways To Find Time For Your Goals
Achieving your goals is possible, but it takes time and effort. This guide will show you how to make the time for what's important to you.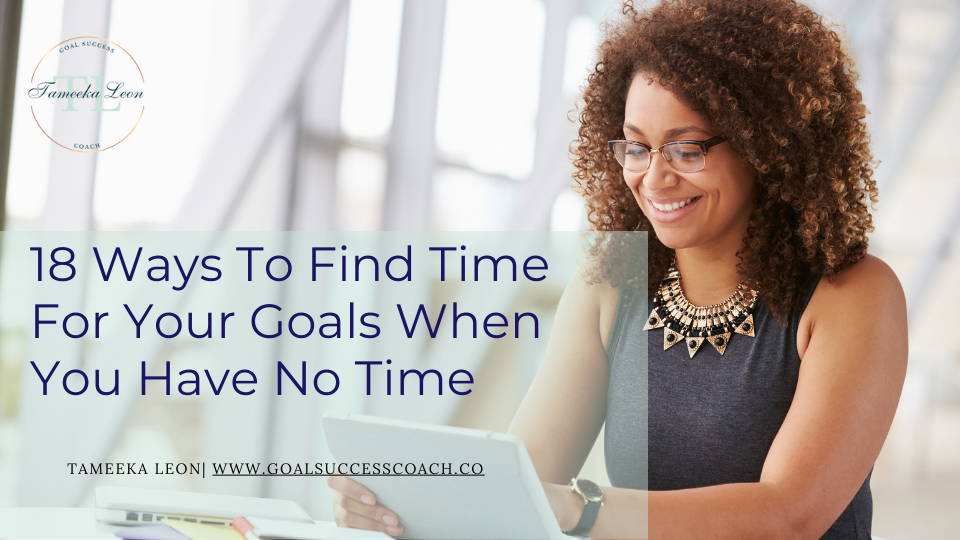 With This FREE PDF Guide, you will:
Find peace of mind in knowing that you are taking care of yourself

Stop feeling guilty about not having enough time

Finally start achieving your goals and dreams

Take back control of your life and get on the path to achieving what you most want

Find a sense of relief in knowing that you are not alone in this s

truggle to balance work, family, and personal life
Tameeka Leon is a Confidence and Goal Success Coach, founder of the CoffeeYogaLife blog, and Mindful Success Club. She helps high-achieving women redefine what success means to them and create an action plan to make it happen. Her coaching journey began after fighting her strongest battle with low self-esteem, low self-confidence, and imposter syndrome. Using what worked for her, Tameeka's methodology combines the "hit it hard, knock it out of the park" approach to goals, mixed with "I'm listening to my feminine energy and giving my body what it needs" plus a touch of the Law of Attraction.